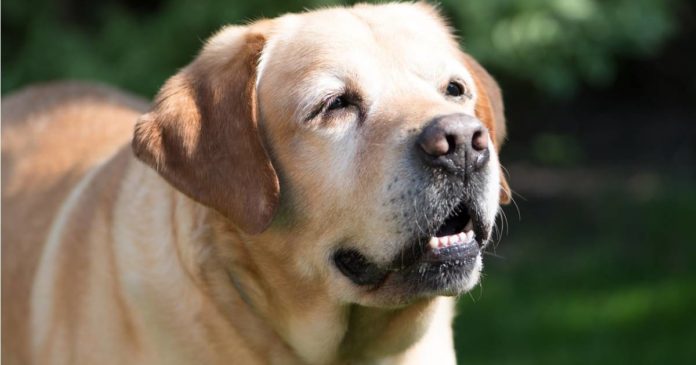 A recent study found nine out of 10 dogs with arthritis treated with CBD benefited from it – and this may have implications for humans.
Baylor College of Medicine (Texas, USA) researchers collaborated with Medterra CBD in the study that involved 20 dogs given either CBD, liposomal CBD or a placebo. Liposomes are tiny spherical sacs used to deliver substances.
The dogs were treated daily and after four weeks, their owners and veterinarians reported on the condition of the dogs – whether they observed changes in the animals' level of pain, such as changes related to running or gait. The dogs' cell blood count and blood indicators of liver and kidney function also were evaluated before and after the four weeks of treatment.
CBD treatment resulted in reduced production of both inflammatory molecules and immune cells linked to arthritis. The benefits remained for two weeks after the treatment stopped and alterations in the blood markers measured did not change, indicating the treatment appeared to be safe.
The researchers also determined when CBD was delivered encapsulated in liposomes it was more effective, with onset of relief faster.
All this is interesting news for dogs (well, their owners), but the results may also have implications for human arthritis sufferers.
"We studied dogs because experimental evidence shows that spontaneous models of arthritis, particularly in domesticated canine models, are more appropriate for assessing human arthritis pain treatments than other animal models," said study co- author Dr. Matthew Halpert from the Department of Pathology and Immunology at Baylor.
The researchers state their findings, which have been published in the journal Pain, support follow-up investigations of hemp-derived CBD for relieving arthritic pain in humans being warranted.
The results of the study shouldn't act as a trigger for pet owners to start treating their dogs with cannabidiol prepared for human consumption or even pet CBD products without investigation. Just as you would consult with a doctor before starting a treatment for yourself, dog owners should first consult their pet's vet.
The Baylor study isn't the first to look at the potential benefits of CBD use in arthritic dogs – we've mentioned a few over the years.
Learn more about cannabidiol and pets.