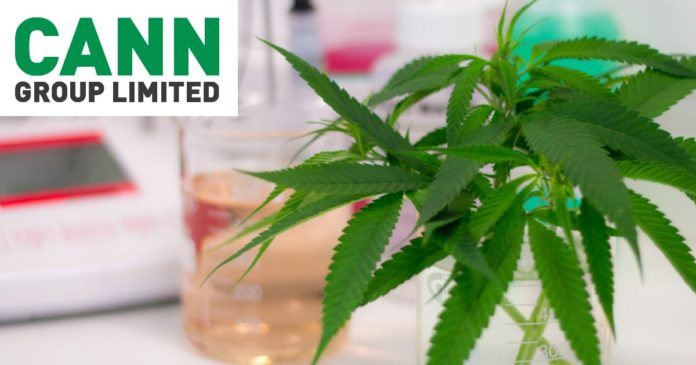 Australia's Cann Group Limited (ASX:CAN) announced on Tuesday the firm had inked two new supply agreements for the export of medicinal cannabis products and dried flower material destined for UK and other European markets.
One of the deals is a multi-year agreement (with option to extend) to supply a range of formulated products to Astral Health in the UK. Cann Group isn't the only Australian manufacturer Astral Health is importing products from – last month Western Australia-based Little Green Pharma shipped to the company and claimed the title of the first to export medical cannabis products destined for use by patients in the UK.
Most cannabis medicines used in the UK have been imported. In March, the nation's Department of Health and Social Care and Home Office eased import restrictions, enabling licensed wholesalers to import larger quantities of products and hold supplies for future use by patients with prescriptions.
Cann's other agreement is a three-year deal (also with option to extend) with  iuvo Therapeutics that will see the firm supplying a range of oils and dried flower destined for European markets including Germany. iuvo is a major independent GMP certified importer and distributor in Germany, with access to more than 20,000 pharmacies throughout the country.
"These agreements represent important progress as we execute on our strategy to be a producer of choice for both the Australian domestic market and markets elsewhere," said Cann Group CEO, Peter Crock.
In early April, Cann Group announced the first of its GMP manufactured product formulations, dried cannabis flower and cannabis oil from its Australian-grown cannabis were ready for release to the market. Initial products were supplied to Australian healthcare company Entoura for distribution to local patients.
The company says its manufacturing arrangements with IDT Australia (ASX:IDT) ensure Cann Group can meet GMP standards that reputable distributors in overseas markets such as the UK and Europe require.
"IDT has many years of experience in exporting GMP pharmaceutical products to Europe and dealing with European regulators, and will scale-up our manufacturing and supply operations as required to accommodate Cann's market expansion plans," said IDT Australia Limited CEO, Dr David Sparling.
IDT entered into a manufacturing agreement with Cann Group in August 2018 and secured a medical cannabis manufacturing licence from Australia's Office of Drug Control in May last year.