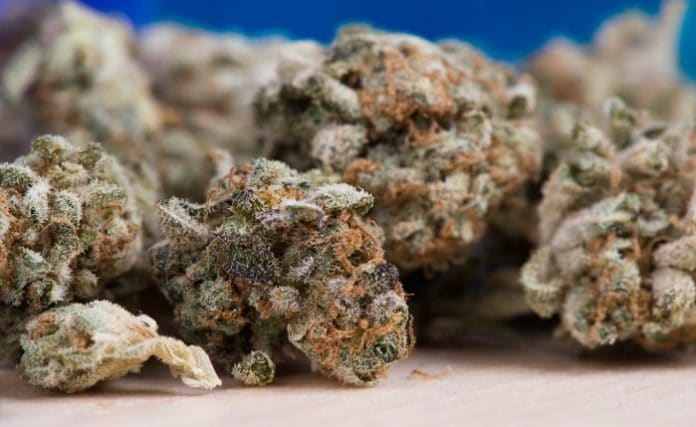 A study of cancer patients attending a Seattle clinic has revealed approximately one-quarter of survey participants used marijuana in the past 12 months.
Seattle is Washington State's largest city and Washington State has some of the most liberal cannabis laws in the USA, allowing anyone over the age of 21 with a valid identification to legally purchase marijuana, either for medical or recreational use.
A study by researchers from the Fred Hutchinson Cancer Research Center of patients attending the Seattle Cancer Care Alliance center sought to determine the prevalence and methods of marijuana use among cancer patients, along with perceived benefits.
926 of 2737 eligible patients completed the survey, with a median age of 58. 74% indicated they wanted information on cannabis treatments from cancer care providers. 24% had used cannabis in the past year and 21% in the past month.
Of cannabis users classed as active, 164 reported using cannabis at least once a week and 124 used it at least daily. 68 used it multiple times a day.
70% of active users inhaled marijuana products (e.g. smoking or vaping) and 70% consumed edibles – with 40% using both methods of administration.
75% of patients using cannabis did so to manage physical symptoms and 63% for neuropsychiatric issues. Cannabis has long been associated with the relief of cancer symptoms (and those associated with chemotherapy) such as lack of appetite, nausea and pain.
26% of active users believed that cannabis was helping in treating their cancer and 51% believed cannabis was a major benefit in managing symptoms.
The legal status of cannabis in Washington played a significant role in patients choosing to use it.
"This study of cancer patients in a state with legalized cannabis found high rates of active use across broad subgroups, and legalization was reported to be important in patients' decision to use," states the study's conclusion. Legalization significantly increased the likelihood of cannabis use in more than 50% of respondents.
The study authors note that given only a third of patients responded to the survey, sampling bias may have resulted in either overrepresentation or underrepresentation of current use patterns.
Among its recommendations, the researchers state:
"… there is a need for clinical trials evaluating the role of cannabis in symptom management and for the development of formalized education for patients and health care professionals about the risks and benefits of use in this population."
The full study has been published in the journal Cancer, a peer-reviewed journal of the American Cancer Society.