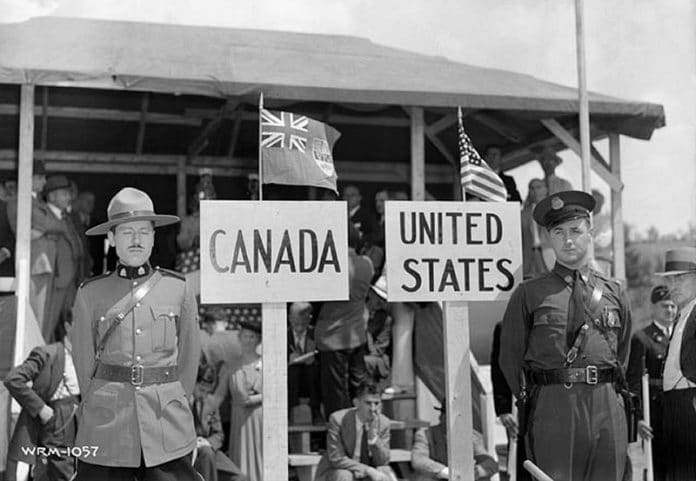 It's an odd state of affairs in a country with a huge legal cannabis industry that investors from over the border are stopped from entering.
Back in September, concerns were raised that many Canadians may be unable able to enter the US due to their association with medical or recreational marijuana. This was due to U.S. Federal law that still treats marijuana as a banned substance, and consequently participants in the cannabis industry as drug traffickers.
Then in October, U.S. Customs and Border Protection shifted its stance, stating that participants in Canada's legal marijuana industry will generally be admissible to the USA. There was a major catch though – the purpose of the visit must not be related to the marijuana industry. Whether this includes industrial hemp, which is not marijuana, isn't clear.
It appears U.S. Customs and Border Protection weren't kidding around about the caveat.
A report on Canoe.com states at least a dozen Canadians on their way to the Marijuana Business Conference & Expo in Las Vegas were detained at the border for hours – and one was hit with a lifetime ban on entry to the U.S.
The as-yet unnamed person receiving the lifetime ban was reportedly an investor in a Canadian cannabis business that has a presence in the U.S. state of Nevada. Both recreational and medical marijuana are legal in Nevada.
The person was told by officials he was in "violation of the Immigration and Nationality Act related to controlled-substance trafficking."
The situation is another example of the confusion and complexity with regard to the states vs. the feds on the issue of cannabis. The majority of U.S. states now permit recreational and/or medical cannabis in some form.
The situation might be changing soon – whether for the worse or better remains to be seen. Marijuana Moment reports action on marijuana policy at a federal level is inevitable and will happen "soon," according to Food and Drug Administration (FDA) Commissioner Scott Gottlieb.
Even if positive changes occur, that may not help those already slapped with a lifetime travel ban.